Animal Health Supplies
We provide livestock farmers with a one stop shop for medicines and animal health supplies - you don't have to be a client to trade with us.
Visit our huge warehouse and farmers' shop at Roxby Business Park, Easingwold, York, YO61 3EF.
Our knowledgeable team of RAMAs (Registered Animal Health Advisors/SQPs) and farm vets is always on hand to offer professional independent advice.
Worm egg counting for sheep, cattle and horses, with results usually reported the same day.
We are a member of the Downland Group , a well-known and trusted nationwide franchise, offering a bespoke quality range of animal health products.
Newsletters, regular on-farm demonstrations and discussion evenings keep customers abreast of new products and developments.
Visit our Downland online store by clicking the link below.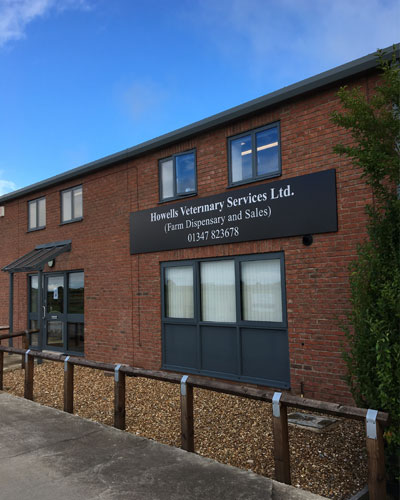 Delivered to you in North Yorkshire, Cleveland, County Durham, East Yorkshire and Lincolnshire
Leaving your farm to pick up medicines and other supplies is time consuming, so why not use our weekly delivery service?
Disinfectants, feed & mineral blocks, bagged minerals and supplements, milk powder, wormers, fly control, vaccines and equipment.