We offer a complete mobile first opinion service for local horse owners. Our friendly vets take pride in giving a personal service and will visit you for routine and emergency work. Whether you have a large yard or a family pony, we provide a holistic and caring approach to equine management and have excellent relationships with local equine specialists.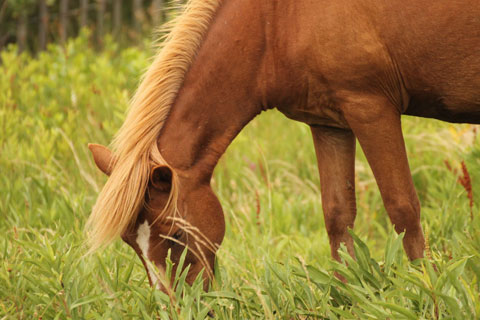 Our services
Routine and emergency first opinion services for horses, ponies and donkeys
On-site laboratory facilities for emergency cases, and rapid access to specialist laboratories
Lameness investigations including radiography (portable x-ray machine) and nerve blocks
Implantation of microchips
Advice on vaccination and worming, including in-house faecal egg counts, to ensure safe and effective prevention of disease. Please note that the practice does not offer a vaccination reminder service.
Sedation for clipping and farriery
Competitively priced dental services (including power-floating) provided by trained operators from our own practice
Close working relationships with neighbouring horse practices facilitating prompt referral of cases requiring specialist care
Medicine and farm supplies delivered to you
Getting off the farm to pick up medicines and farm supplies can be time consuming, so we will arrange to deliver to you, no matter where your farm is. We can deliver medicines and vaccines directly to your farm on a weekly basis and supply a complete range of animal health supplies in addition to the usual range of medical products you would expect from your vet.
If you're local, our warehouse, dispensary and farm supplies shop in Easingwold stocks a huge range of medicines and agricultural supplies so you can pick up everything you need in one place. You don't have to be a client to use the shop, you can just walk in.