Shelley Taylor
Nurse R.V.N.
Shelley has been a veterinary nurse for four and a half years. She completed her training with Howells Vets and qualified as a registered veterinary nurse in April 2019. She really enjoys a varied caseload but has particular interests in radiographic work, nurse consultations and different aspects of medical and surgical nursing. Prior to gaining her qualification in small animals, she worked with horses in and out of practice. Shelley enjoys working as part of a team and hopes to advance her skills by taking further training in specific areas of veterinary nursing. When she is not at work, her main interest is enjoying the countryside whilst walking with her dogs.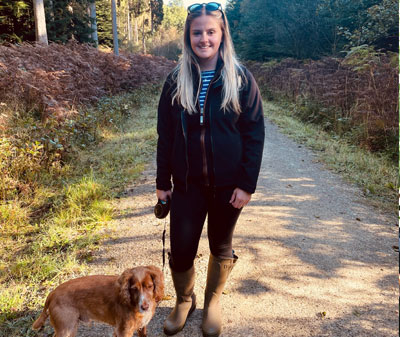 Eloise Charlton
Student Nurse
Eloise is currently a student veterinary nurse training to be a Registered Nurse. Whilst she is one of the nursing team's newer members, her clinical interests already include dental procedures, X-rays and monitoring anaesthetics. She was attracted to nursing because of her interest and love for animals, and one of her favourite things about working as a nurse is being part of the team, helping to care for the patients.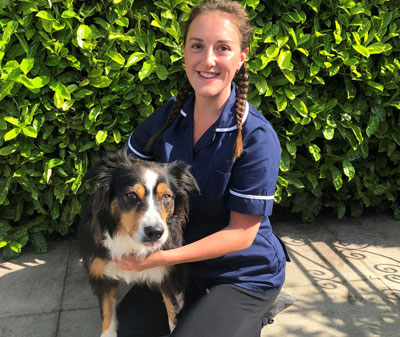 Elizabeth Bellamy Sinclair
Student Nurse
Elizabeth has worked with animals for over 10 years at petting farms and dog kennels. She has always had a passion for the health and well-being of animals and decided to pursue a career in veterinary nursing in 2019 when she joined the Howells team as a nurse. Elizabeth enjoys all aspects of nursing but finds monitoring anaesthetics and recovery particularly rewarding. She is also excited to undertake her RVN training at college. Away from the practice, you'll find Elizabeth exploring new places with her Border Collie, Floss.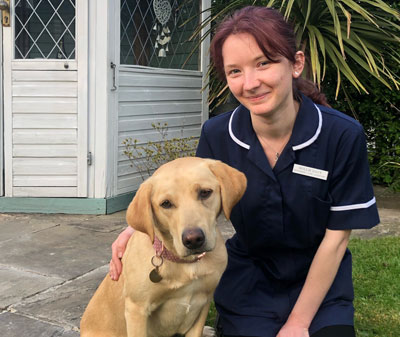 Hollie Davy
Veterinary Care Assistant
From a young age Hollie has always known she wanted to work with animals and has a great admiration for the veterinary profession, she joined Howells in 2021 to fulfil her ambition. Growing up she has always been around animals and can't imagine life without them. In her spare time she enjoys horse riding, keeping fish and practising her art skills.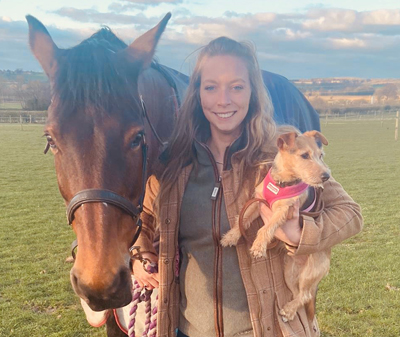 Kelly Inman
Student Nurse
Kelly has always had an interest in animals. She previously studied equine at Askam Bryan college. When she isn't in work she enjoys riding horses and walking her 2 dogs, Olive and Pippy.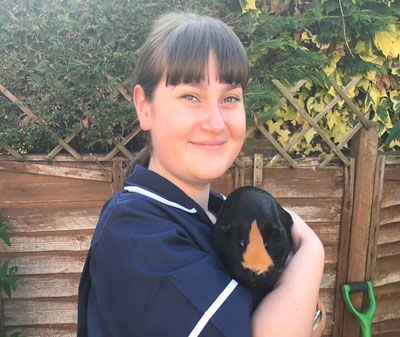 Anya Crockett
Student Veterinary Nurse
Anya joined the Howell's team as a VCA in June 2023 and in July she started her current role as a student veterinary nurse. For as long as she can remember, animals have been Anya's biggest passion and she went to Askham Bryan college to pursue a career in the industry. After studying her level 3 diploma in Animal management zoos, Anya decided she wanted to become a veterinary nurse. In her spare time Anya enjoys spending time with her guinea pigs Summer and willow, staffy Logan and whatever wildlife she may be rehabilitating at the time!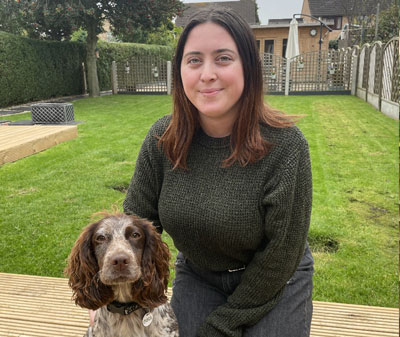 Amy Richardson
Veterinary Care Assistant
In August 2023 Amy joined the Howell's team. She has always had an interest in animal care and pursued this love by completing animal management at Askham Bryan in 2019. In her spare time Amy enjoys taking her two Cocker Spaniels on adventurers and she loves to travel & explore new places.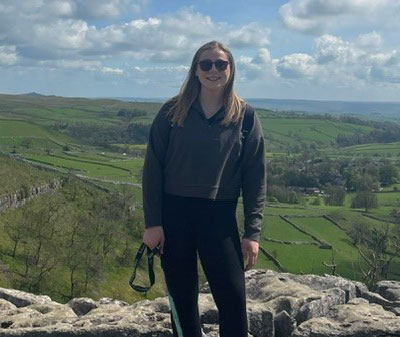 Olivia Sagar
Student Veterinary Nurse
Olivia started at Howells in October 2023 ,currently a final year student veterinary nurse awaiting completion of her veterinary nursing degree. Olivia enjoys all aspects all aspects of her role, but her favourite areas include monitoring anaesthetics and inpatient care. Outside of the practice Olivia's interests include walking and travelling to visit family.