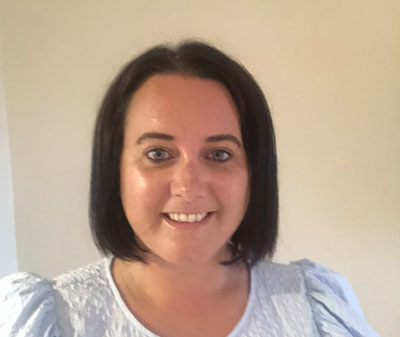 Vicky Garbutt
Director, Practice Manager
Vicky came to the practice in 2019 with a background in HR, finance and business development. Day to day it is her role to ensure the practice runs smoothly and delivers the best service to all our clients. Vicky enjoys working with staff members on different projects and the diversity her role offers. Outside of work she enjoys exploring the countryside and villages which she now calls home and spending time with her children and animals.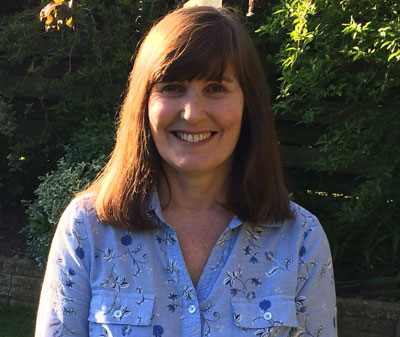 Debbie Ramage
Accounts
Debbie has worked at Howells Vets since 2019 and she brings a wide experience from her background working in manufacturing to the hospitality industry. Having been a keen animal lover and pet owner all her life, Debbie loves working in a veterinary practice with such a friendly and dedicated team and despite being tucked away upstairs, her day is often brightened by encounters with the patients.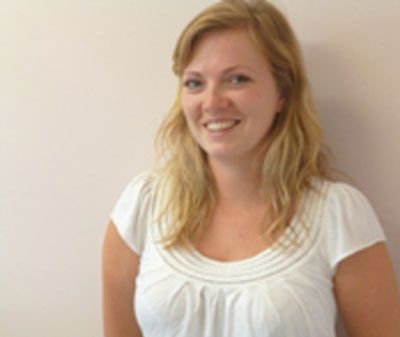 Kathie Bell
Accounts
Kathie joined us in June 2013 after spending four years in New Zealand working in a business and accounts role. With local roots and an good knowledge of the local farming industry Kathie has settled in immediately to this role. Please contact her for any accounts related queries.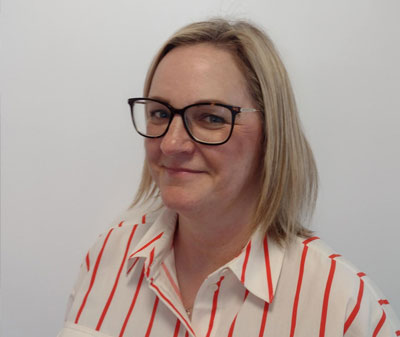 Victoria Gains
Reception Manager
Victoria joined us in January 2012, after working for 16 years as a pharmacy dispenser. She is known to all our clients as the receptionist for the whole practice, but also performs wide-ranging administrative duties, particularly for our pig clients. Victoria says that her favourite thing about working in a veterinary practice is that every day is different and interesting and that she still learns new things every day.
Claire Brimicombe
Receptionist
Claire joined us in 2002, having studied in Edinburgh to obtain a degree in Hotel Services Management. She loves the variety of working at Howells and all the puppy cuddles. Claire grew up living on a farm and is usually found being kept busy by her two children and looking after the family cat and goldfish.
Emma Orton
Veterinary Receptionist / TB Administrator
Emma graduated from Sheffield Hallam University with a degree in Criminology and Sociology. Her favourite thing about working in a veterinary practice is the diversity between days. She has always loved animals and to be able to be around them every day is a major perk.
Danielle Morgan
Practice Administrator
Danielle joined the practise in May 2021. She has 16 years office administration experience. Danielle works alongside Vicky Garbutt in helping to ensure the practise runs smoothly. She is an animal lover and currently has 2 rabbits, which her 2 children enjoy taking care of.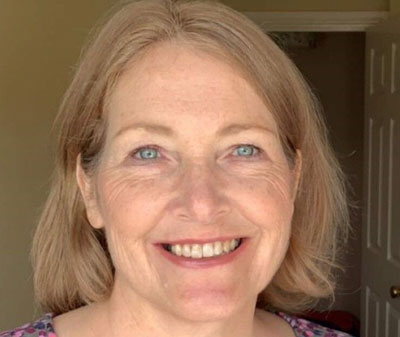 Pauline Collings
Receptionist
Pauline joined the reception team in 2020 and is an experienced administrator with a varied background in estate agency and retail. She delights in greeting both people and pets to the practice and getting to know them. Pauline really enjoys working as part of a team providing help and support to clients. Outside of work, Pauline loves spending time with her family and walking her Labrador Bess.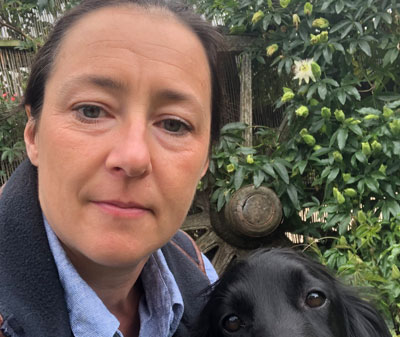 Pippa Foster
Director, Dispensary Manager
Pippa is one of the longest standing members of the team. She is a registered Animal Medicines Advisor and SQP and became a director of the business in 2020. Her career began running a livery yard for 3 years, breaking and schooling horses. She joined Howells Vets as an assistant veterinary nurse in 2007 and now manages the practice's farm and small animal dispensaries. Her favourite aspect of the job is interacting with the clients, and in her spare time you'll find her running or spending time with her family.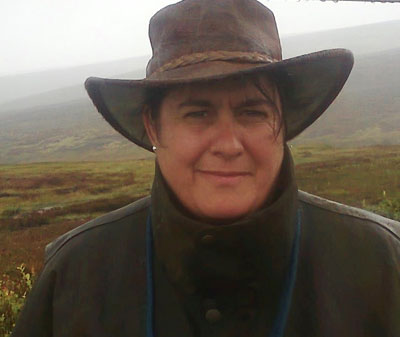 Karen Robinson
Farm Sales & Dispensary
Karen joined Howells in September 2020, after spending her working life in a variety of careers. She is a qualified Phlebotomist, spending many years working for the NHS. A complete career change working for Livestock Markets in the Midlands, Somerset, Lancashire and Yorkshire as well as her own farm instilled a passion for high welfare, alongside integrated supply chains following livestock from birth to finishing, with individual weights, medicines etc recorded for individual animals. She has 3 sons, two are Farm Managers and the youngest is at University. Outside of work she enjoys working her own line of Labradors and she had ridden competitively since childhood, Eventing being her greatest love, enjoyed now from ground.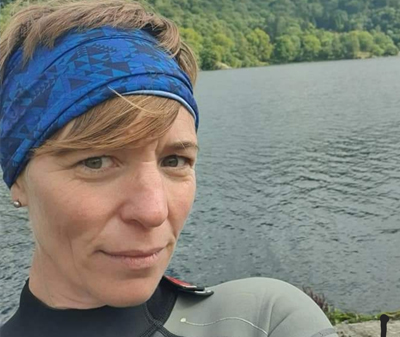 Sara Winn
Accounts Assistant
Sara joined Howells in March 2021 with a strong background in customer service, purchasing, administration and accounts. When she is not working her passion for outdoor pursuits takes up most of her time, with a keen love for trail running, exploring the local countryside and paddle boarding the lakes and rivers.
Tim Wilkinson
Warehouse Manager
Tim joined HVS in 2017 to help to manage the farm dispensary in the lead up to its relocation to Roxby Business Park later in 2018. Tim's previous experience as warehouse manager at a local equestrian business continues to prove invaluable now that our extensive new premises are in use. Tim is looking forward to meeting our clients at the new farm shop and dispensary and taking orders on the phone.
Amelia Newby
Paraprofessional
Amelia grew up on the family farm in North Yorkshire. After many years working on different livestock and arable systems she joined Howells as a paraprofessional in August 2022 to pursue and combine her passion for livestock and the Agricultural industry. She enjoys the variety that her role entails…… no two days are the same, the role is so varied and can involve being away scanning pigs, TB Testing, or blood sampling calves to name a few. In her free time Amelia enjoys working her gun dogs and breeding pedigree Texels.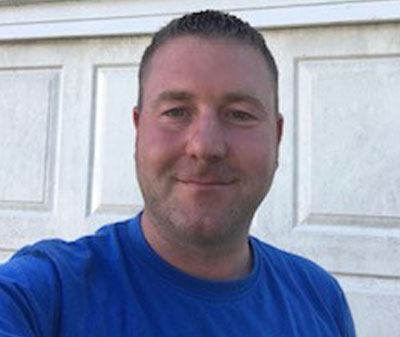 Steve Mountain
Warehouse Manager
Steve has been a poultry farmer for 6 years, growing chickens and turkeys. In his spare time, he loves exploring the countryside with his 3 sons. He is also a big Leeds fan.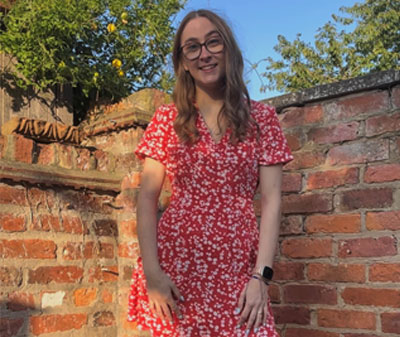 Ellie Powlton
Accounts & Administrator
Ellie is working in the accounts and administration side for Roxby. She has grown up local to the area and enjoys time out in the countryside. In her spare time she enjoy long walks, cricket and baking.
Hannah Allison
Farm Dispensary and Sales
Hannah studied at Bishop Burton to obtain a degree in Equine Science. She previously worked as an event groom, then onto working in retail at BATA and recently moved from AR Wholesale where Hannah worked in the sales team and then the purchasing team. In her spare time, she is usually spending time with her little boy or working on the family farm near York with the pigs or sheep. Her passion is breeding Pedigree sheep and eventing.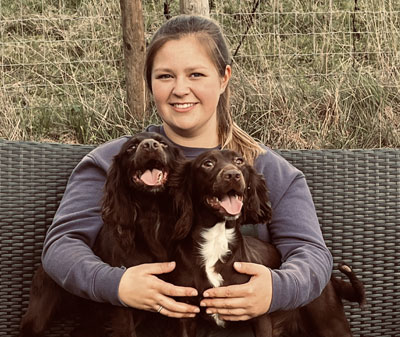 Jade Charlton
Farm Dispensary and Sales
Jade joined the Dispensary in September. Jades personal interests are walking her dogs, helping with the cattle on farm and spending time with friends and family.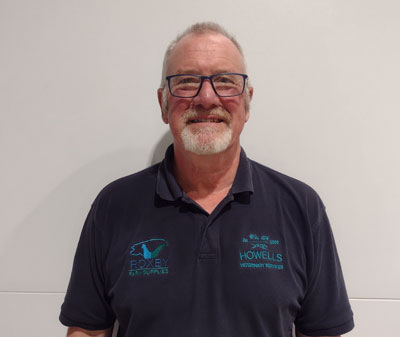 Martin Rowson-Clark
Delivery Driver
Martin joined the practice in March 2022. Previous to this, Martin spent 18 years in the Royal Engineers, a brief spell driving class1 lorries, then 25 years working in the Control Room for North Yorkshire Police. He is an experienced driver, holding an Institute of Advanced Motorists qualification. He mainly works as a delivery driver but can also be found supporting in the large animal dispensary. Outside of work he enjoys clay pigeon shooting.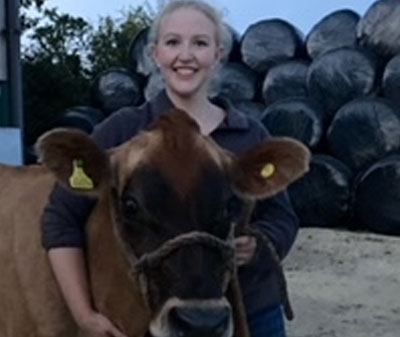 Laura Crosby
Ruminant Sales Representative
Laura joined the practice in July 2022 and has a degree in Bioveterinary science which was obtained from Bishop Burton College. Outside of work Laura enjoys helping on the family farm which she has done from a very young age and now has a few of her own jerseys. In her spare time Laura enjoys walking with her dog Bertie, going to shows and watching horse racing.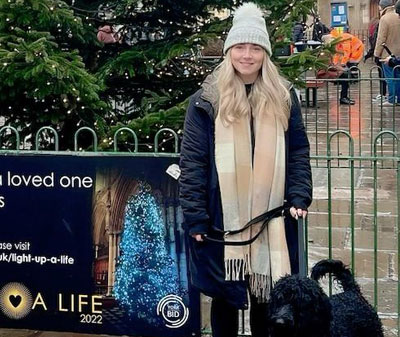 Chloe Blackstock
Small Animal Dispensary
Chloe joined the practice in 2022 after working in community pharmacy management for 7 years. The best part of her new role is obviously the animals, but the variety and fast pace of the practice is a bonus too. Outside of work she loves spending time with her family and her puppy Ralph.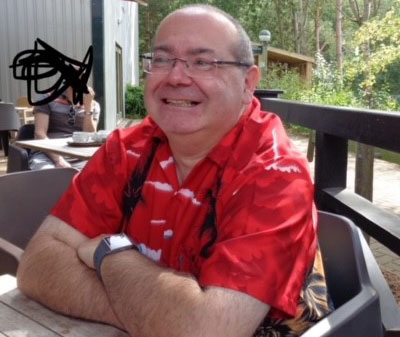 Andrew Crockett
Delivery Driver
Andrew has spent the past 25 years working in Finance and IT support before a major change in direction to become a tennis coach for 9 years. The last 3 years have seen him delivering groceries for a large supermarket chain before joining Howells in November 2022. Outside work he enjoys racquet sports, walking and spending time with his family and dog.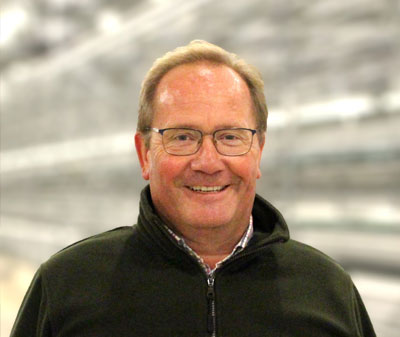 Andrew Pond
Poultry Field Support Technician
Meet Andy Pond, an experienced Poultry Farmer and expert in poultry housing and equipment. Andy has joined us as a Poultry Field Support Technician and Andy's extensive knowledge of poultry farming, animal welfare and equipment makes him an invaluable asset to our veterinary practice, providing valuable insights and support to our team and clients. With a deep love for the countryside and a passion for fishing, he spends his free time exploring nature with his canine companions.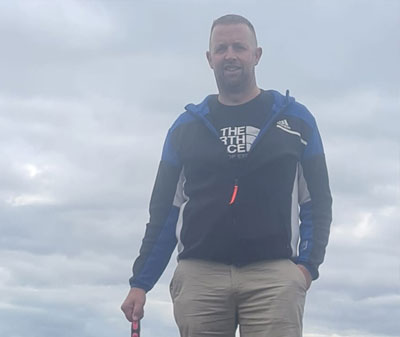 John France
Foot Trimmer
John is originally from Lancashire, and came to Yorkshire for Agricultural College and has remained here ever since. John's background includes being a herdsman on different farms around Yorkshire for over 20 years and more recently as a Technician at for an animal reproduction company. John enjoys the gym, walking with his dog and a good restaurant on the weekend.