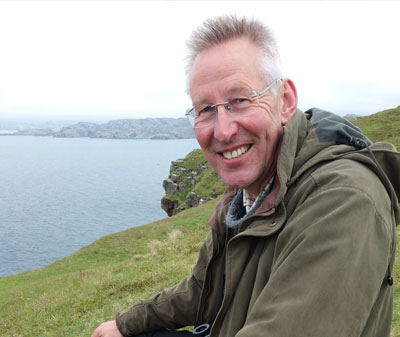 Mark Howells
M.A., Vet.M.B., D.B.R. (Dist.), M.R.C.V.S., Director
Mark qualified from Cambridge University in 1986 and has worked in rural mixed practice ever since. He holds a Diploma in Bovine Reproduction from Liverpool University. Mark leads the pig team and has been instrumental in developing our major agricultural supplies outlet. He is very proud of the whole team at the practice and the positive feedback which we regularly receive from our clients.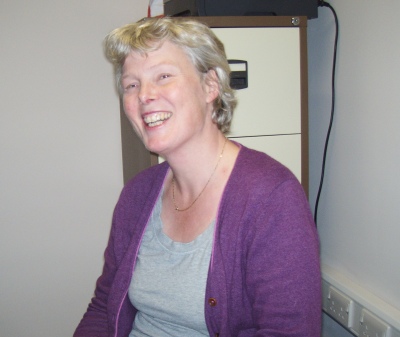 Christine Howells
M.A., Vet.M.B., PG Cert (SAM), M.R.C.V.S., Director
Christine qualified from Cambridge University in 1987 and spent six years in mixed practice before settling into a purely small animal role. She leads the small animal practice at Howells Vets and is an RCVS Advanced Practitioner in Small Animal Medicine.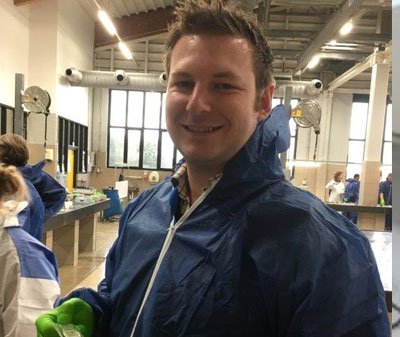 William Hersey
B. Vet. Med. (hons), M.R.C.V.S. Director
William graduated in 2013, spending one year in a primarily small animal practice before moving North. He leads the poultry team and is working towards his poultry certificate with World Veterinary Education in Production Animal Health. Predominantly working with poultry and pigs William is actively involved in all aspects of the practice and has a particular interest in acupuncture.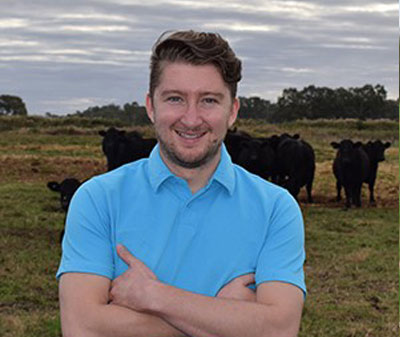 Luke Ramsden
BVM&S MANZCVS (Dairy Medicine) M.R.C.V.S. Director
Luke, originally from York, qualified from Edinburgh University in 2010 after which he spent 5 years working in mixed practice in Victoria, Australia. After 2 years locuming around the UK, he has returned to his North Yorkshire roots. Luke is a mixed practice vet but particularly loves all things cattle and achieved his memberships in Dairy Medicine by examination in 2015 from the Australian and New Zealand College of Veterinary Scientists. Luke enjoys helping farmers prevent and solve herd health issues on farm, with particular interests in mastitis, bull fertility and bovine surgery. Outside the 'office' he enjoys all things sport especially football, rugby and AFL. He also can be found snowboarding, mountain biking, walking or trying to catch a fish.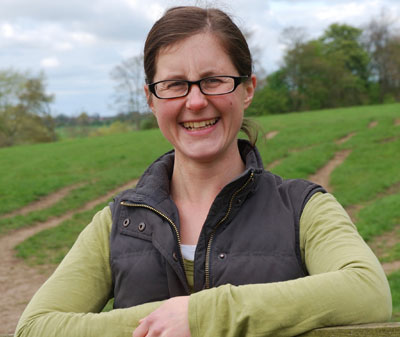 Ellie Button
MA VetMB MRCVS CertAVP (Cattle)
Ellie Button has been practising since 2006 and gained her Certificate of Advanced Veterinary Practice in 2019. She specialises in cattle infectious diseases, calf rearing, cattle lameness and teaching. She enjoys working with people and having a practical "hands on" job, and loves working outdoors. Her favourite parts of the job include working alongside farmers to maximise the health and productivity of their herd, the satisfaction of a successful lambing or calving and driving around the beautiful Yorkshire countryside.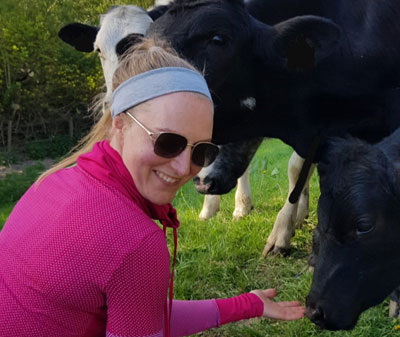 Sian Curtis
B. Vet. Med, M.R.C.V.S.
Sian graduated from Liverpool University in 2012 and has worked in mixed veterinary practices ever since. She has a particular interest in beef cattle but enjoys working with all farm species. She particularly enjoys assisting births, on-farm surgeries and fertility work. Sian always wanted to be a vet, and her favourite thing is getting out and about and meeting and working with our farmers to come up with practical solutions to problems. When not at work, Sian likes keeping fit, cooking and travelling.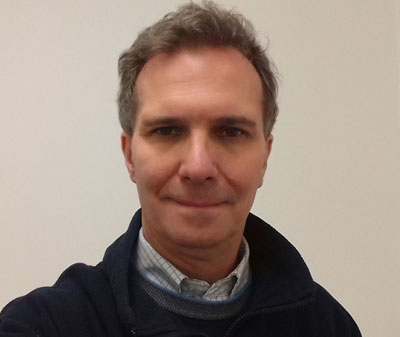 Roman Idzinski
M.R.C.V.S. – Poultry Vet
Roman joined us in January 2012 as our specialised poultry vet. He originally qualified in 1994 at Olsztyn University in Poland and moved to England with his family in 2004. Roman provides continuous comprehensive services for our poultry clients and is your first point of call if you have poultry related enquiry.
Sara Couto
M.R.C.V.S.
Sara graduated in 2016 from the University of Trás-o-Montes e Alto Douro, Portugal. Sara started her veterinary career in a busy small animal practice in Porto where she stayed for 3 years before deciding to move to the UK looking to expand her experience in mixed practice. After enjoying the countryside in Scotland (Perthshire) for almost 2 years, Sara decided to move south and joined Howells in January 2021. Sara really enjoys what the Yorkshire countryside has to offer in terms of clinical variety and natural beauty. Sara enjoys working with a variety of species and is currently participating in the MSD Swine University. Outside of work she loves to travel, go for long walks, enjoy the sunshine and rock climbing.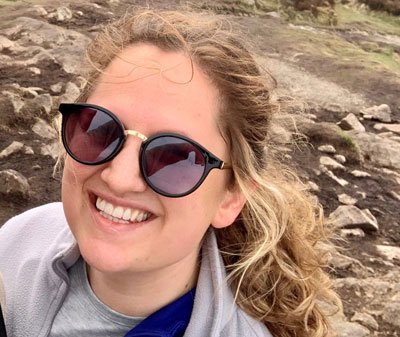 Amy Bowers
B.V.Sc, M.R.C.V.S.
Amy graduated in 2018 from Liverpool University and after working in Lancashire for 3 years at a dairy practice she has decided to move a little closer to home. She is passionate about dairy fertility and all things calves. On a weekend you will find Amy baking, crafting or exploring the outdoors.

Katie Northern
BVet Med Sci, BVMBVS, MRCVS, PG Cert VBM.
Katie is one of our small animal only vets, who joined us in October 2021. She qualified from Nottingham University in 2011 and started veterinary life as a mixed vet before deciding to hone her skills as a small animal surgeon through a mix of permanent and locuming jobs across the country as well as spending a year as a hospital clinician in a specialist referral practice. Her interests include internal medicine, cardiology and soft tissue surgery.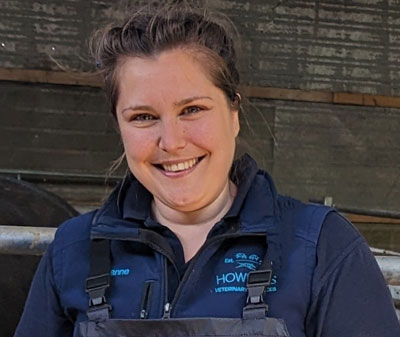 Leanne Forde-Archer
BVSc, MRCVS.
Leanne graduated from the University of Liverpool in July 2012 and has been practicing in her home county of North Yorkshire ever since. Her main interests lie in production animal medicine and health planning. She has a growing interest in ruminant nutrition and studying for a further qualification in this subject through the University of Glasgow. In 2021, Leanne trained as a veterinary investigation officer at APHA Thirsk conducting farm animal post mortem examinations and veterinary surveillance. Leanne is on the executive committee of the sheep veterinary society. However, nothing brings Leanne more joy than a successful calving or lambing; she is at her happiest getting stuck in on farm..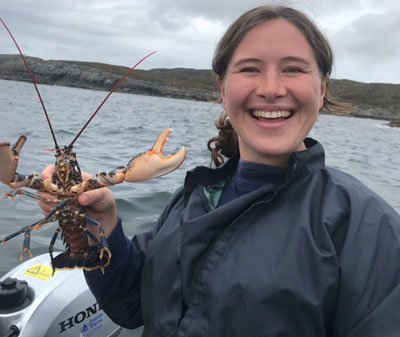 Sophie Walker-Munro
BVM, BVS, MRCVS.
Sophie graduated from Nottingham in 2022 and joined the team at Howells this summer. Originally from a farming background in Scotland she is looking forward to working down in Yorkshire. She has a particular interest in farm animal medicine but is looking forward to being immersed in all aspect of mixed practice. Outside of work she is a keen skier and hockey player and enjoys catching up with friends.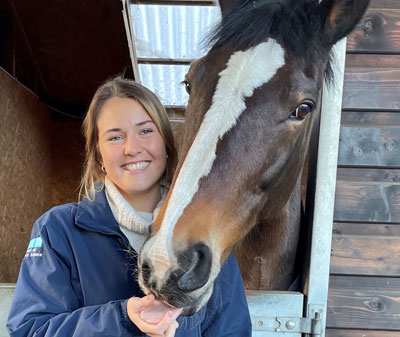 Rachael Pond
B.V.Sc, MRCVS.
Rachael was raised in Yorkshire and returned to her roots after graduating from Liverpool University in 2022. She loves all aspects of mixed practice and is excited to get stuck in with whatever comes her way. In her spare time, she can be found riding her horses or in a pair of wellies taking the dogs out to enjoy the countryside.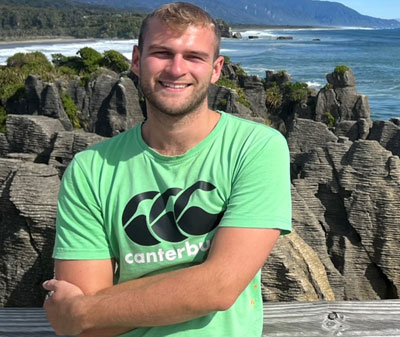 Alasdair Ross
BVM, BVS, MRCVS.
Alasdair graduated from Nottingham in 2022. He moved from Downpatrick, Northern Ireland to Yorkshire in Autumn 2022. And after spending a couple months travelling in South-East Asia and New Zealand, he's looking forward to starting work! He enjoys the varied aspect of mixed practice but with a particular interest in the parts that get him outdoors exploring Yorkshire. He enjoys skiing, rugby and walking his family Labrador!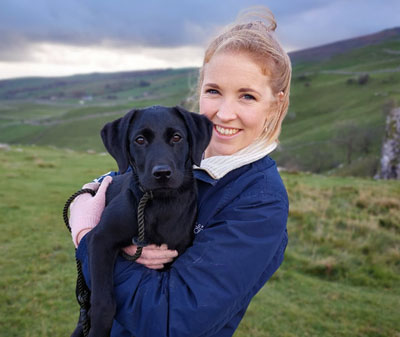 Elizabeth Relph
BVS, MRCVS.
Lizzie, originally from Cumbria, graduated from Liverpool University in 2021. She started out her career in the western Lake District working in mixed practice before making the move to North Yorkshire. She enjoys every aspect of mixed practice especially small animal medicine and large animal surgery and really gets a buzz out of the busy pace of springtime! Outside work, she can usually be found up a fell, baking for the team or running with her Labrador Rhu.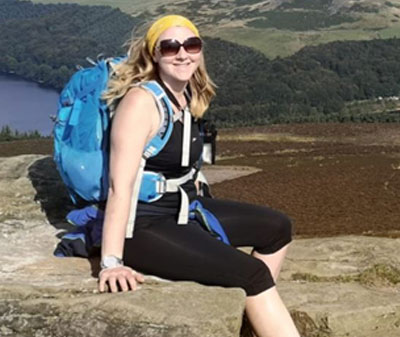 Sam Ford
MA VetMB MRCVS
Sam qualified from Cambridge University in 2007. She is Leicestershire born and bred but after working 10 years in a busy small animal hospital she decided to leave the city behind for life in the countryside. Since moving to North Yorkshire she has worked as a permanent and locum small animal vet for several local practices before joining Howells in September 2023. She enjoys all aspects of small animal medicine and soft tissue surgery and the variety of being a general practitioner. In her spare time she enjoys baking and exploring the countryside with her family.
Sedef Yagmur Korkmaz Celik
MRCVS (Poultry Veterinary Surgeon)
Sedef graduated from Turkey in 2022. Afterwards, she spent her first few months in the UK working as a veterinarian in a North Yorkshire poultry slaughterhouse, where she played a pivotal role in ensuring the welfare and health of the animals during the processing stages. Her hands-on experience in this setting has enriched her understanding of poultry operations and reinforced her dedication to animal care. Sedef is excited to continue her journey at Howells Veterinary Services, where her passion for poultry sees her engaging with our clients and veterinary team. Beyond her professional pursuits, Sedef is a competitive powerlifter, finding joy in weightlifting, cooking, and spending time with her cat named Tarzan.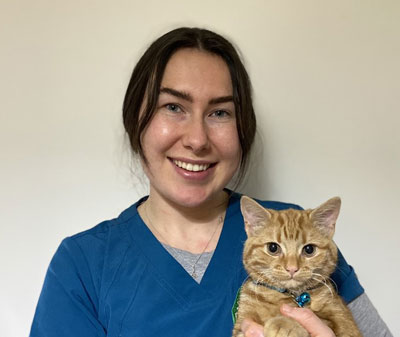 Louise Conway
DrMedVet MRCVS (Veterinary Surgeon)
Louise, originally from south coast of Ireland, graduated from the University of Budapest in February 2022. She started as a new graduate in North Wales before moving to Howells in October 2023. Louise enjoys all aspects of mixed practice especially the challenges and variety that comes with a busy springtime. In her spare time, you will find Louise either exploring the running trails of North Yorkshire or simply curled up on the couch with her cat Nacho.