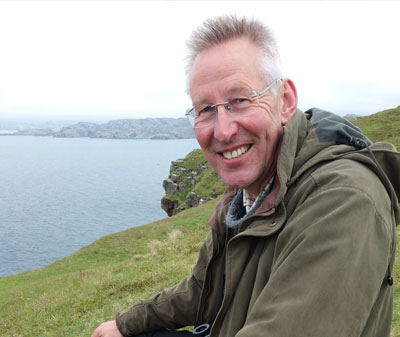 Mark Howells
M.A., Vet.M.B., D.B.R. (Dist.), M.R.C.V.S., Director
Mark qualified from Cambridge University in 1986 and has worked in rural mixed practice ever since. He holds a Diploma in Bovine Reproduction from Liverpool University. Mark leads the pig team and has been instrumental in developing our major agricultural supplies outlet. He is very proud of the whole team at the practice and the positive feedback which we regularly receive from our clients.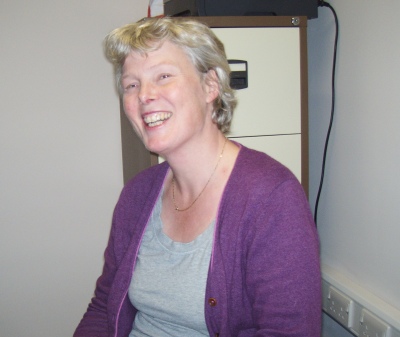 Christine Howells
M.A., Vet.M.B., PG Cert (SAM), M.R.C.V.S., Director
Christine qualified from Cambridge University in 1987 and spent six years in mixed practice before settling into a purely small animal role. She leads the small animal practice at Howells Vets and is an RCVS Advanced Practitioner in Small Animal Medicine. .
George Alexander
BVetMed MRCVS, Director
George graduated from the Royal Veterinary College in 2000 and has worked in Large Animal and Mixed Practice ever since, including stints in Northamptonshire, Lancashire, New Zealand and Australia. He moved back to his native Yorkshire in 2010, when he joined Howells Veterinary Services. He enjoys all aspects of general practice, with a focus on dairy, beef and sheep work, both practical and herd health planning. Out of work, you'll find him cycling, cooking and spending time with his young family.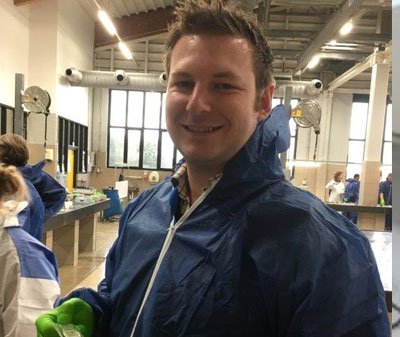 William Hersey
B. Vet. Med. (hons), M.R.C.V.S. Director
William graduated in 2013, spending one year in a primarily small animal practice before moving North. He leads the poultry team and is working towards his certificate in World Veterinary Education in Production Animal Health. William is actively involved in all aspects of the practice and has a particular interest in acupuncture.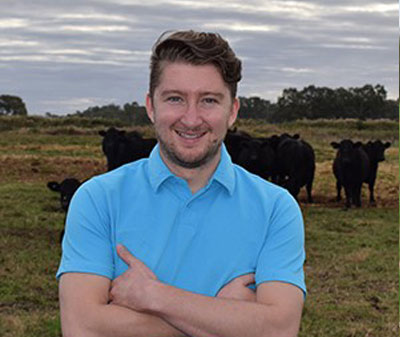 Luke Ramsden
BVM&S MANZCVS (Dairy Medicine) M.R.C.V.S. Director
Luke, originally from York, qualified from Edinburgh University in 2010 after which he spent 5 years working in mixed practice in Victoria, Australia. After 2 years locuming around the UK, he has returned to his North Yorkshire roots. Luke is a mixed practice vet but particularly loves all things cattle and achieved his memberships in Dairy Medicine by examination in 2015 from the Australian and New Zealand College of Veterinary Scientists. Luke enjoys helping farmers prevent and solve herd health issues on farm, with particular interests in mastitis, bull fertility and bovine surgery. Outside the 'office' he enjoys all things sport especially football, rugby and AFL. He also can be found snowboarding, mountain biking, walking or trying to catch a fish.
Sarah Jane King
D.V.M, M.R.C.V.S.
Sarah graduated from the University of Veterinary Medicine in Budapest in 2020, where she studied for 5 years on an international course. Her farming background in Ireland led to her love of the variety of mixed practice, working with both pets and farm animals. She is happiest in the great outdoors, and is thoroughly enjoying all the Yorkshire countryside has to offer.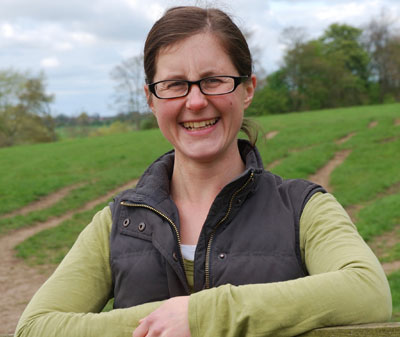 Ellie Button
MA VetMB MRCVS CertAVP (Cattle)
Ellie Button has been practising since 2006 and gained her Certificate of Advanced Veterinary Practice in 2019. She specialises in cattle infectious diseases, calf rearing, cattle lameness and teaching. She enjoys working with people and having a practical "hands on" job, and loves working outdoors. Her favourite parts of the job include working alongside farmers to maximise the health and productivity of their herd, the satisfaction of a successful lambing or calving and driving around the beautiful Yorkshire countryside.
Nikki Cree
BVM & S, M.R.C.V.S.
After graduating from the University of Edinburgh in 2015 Nikki spent two and a half years in mixed practice in Northallerton before joining Howells Vets in 2018. Nikki enjoys the variation of working in a mixed practice and her specific interests lie within sheep medicine, in particular flock health and production. She holds an Advanced Practitioner certificate in Sheep Health, Welfare and Production. Nikki is also passionate about small animal medicine and surgery and has recently embarked upon a certificate in small animal surgery. When not at work Nikki can often be found competing at flyball competitions with her Labrador or showing and racing Siberian Huskies and Canadian Eskimo Dogs.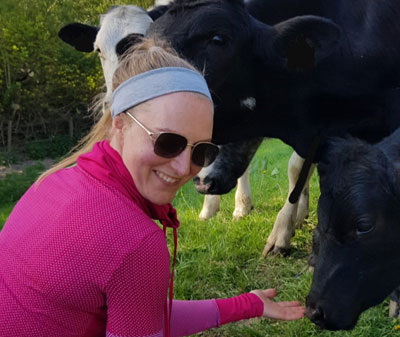 Sian Curtis
B. Vet. Med, M.R.C.V.S.
Sian graduated from Liverpool University in 2012 and has worked in mixed veterinary practices ever since. She has a particular interest in beef cattle but enjoys working with all farm species. She particularly enjoys assisting births, on-farm surgeries and fertility work. Sian always wanted to be a vet, and her favourite thing is getting out and about and meeting and working with our farmers to come up with practical solutions to problems. When not at work, Sian likes keeping fit, cooking and travelling.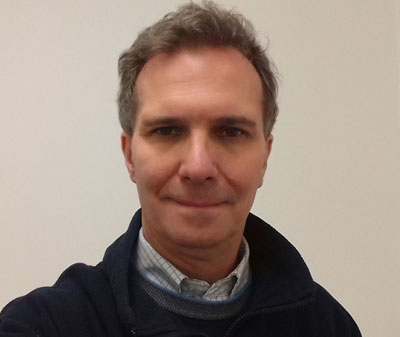 Roman Idzinski
M.R.C.V.S. – Poultry Vet
Roman joined us in January 2012 as our specialised poultry vet. He originally qualified in 1994 at Olsztyn University in Poland and moved to England with his family in 2004. Roman provides continuous comprehensive services for our poultry clients and is your first point of call if you have poultry related enquiry.
Sinéad Buckenham
B.V.Sc, M.R.C.V.S
Sinéad graduated from the University of Liverpool in 2020. Despite having gained most of her experience in Wiltshire she is enjoying finding her way around Yorkshire. She loves the variability of mixed practice and looks forward to seeing you either at the surgery or on farm. Outside of work Sinead will be found exploring York or the Yorkshire countryside with her Labrador.
Oscar Phillips
B.V.Sc, M.R.C.V.S
Oscar recently graduated and joins our team with an interest in dairy management and cattle nutrition. His path to veterinary medicine began in the Yorkshire Dales where he grew up, surrounded by farms. His favourite thing about the role is working outdoors with a constantly varied workload, and when not at work you'll find him cycling, playing rugby and exploring the countryside.
Jason Megarity
B.V.M.S, M.R.C.V.S.
Jason joined Howells in October 2019 after spending 2 years at a mainly farm animal practice in Penrith. Originally from a dairy farm in County Armagh, Northern Ireland, he has a keen interest in dairy work but enjoys all aspects of farm animal practice. Outside of work Jason can be found walking the fells with his Kelpie Spaniel cross, Hugo.
Sedona McNally
B.Vet.Med., M.R.C.V.S.
Sedona graduated from London in 2016 and has worked as a mixed animal vet ever since, starting out in her home county of Norfolk before moving north to Cumbria, Northumberland and finally to North Yorkshire. While she enjoys all aspects of mixed practice, Sedona has a particular interest in beef and sheep health. She has previously been heavily involved in BVD eradication schemes on farm and is keen to promote the importance of a proactive approach to a healthy herd! In her spare time, Sedona can be found exploring the North Yorkshire countryside.